News
Stay up to date with everything that's been going on with Centroid and around the trading world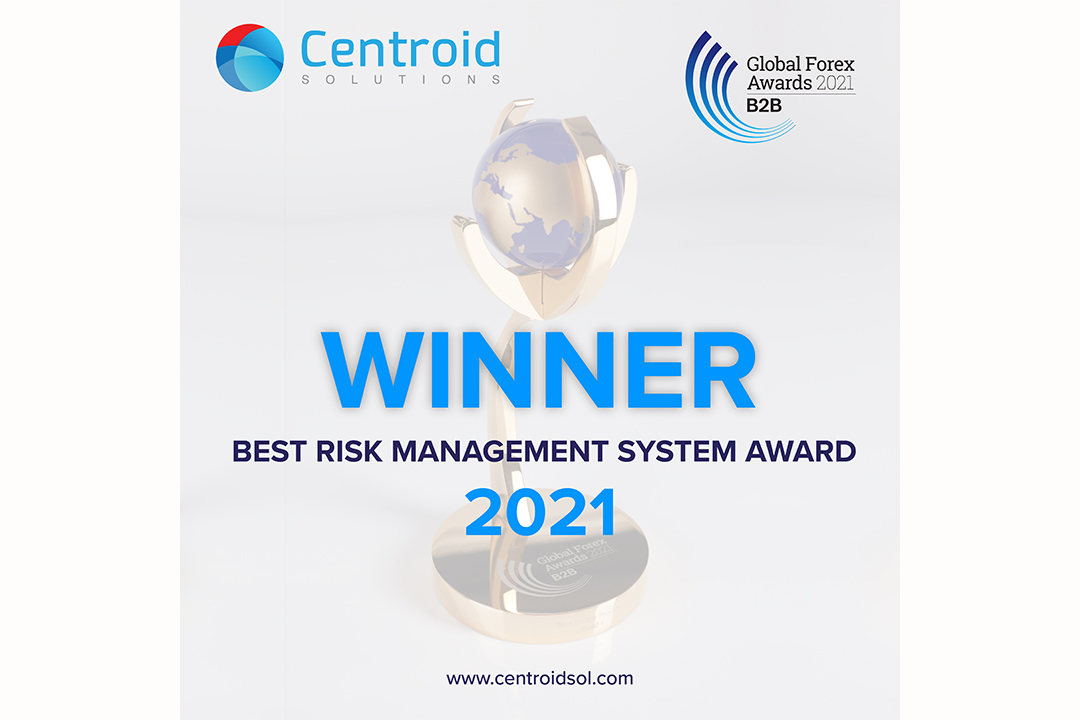 Centroid Solutions Wins Best Risk Management System at the Global Forex Awards 2021
Centroid Solutions, a market leader in technology solutions for FX and CFD trading, has clinched the Best Risk Management System Award at this year's Global Forex Awards – B2B.
The recognition comes in line with Centroid's efforts in delivering the best risk management solutions for brokers and forex traders globally.
Cristian Vlasceanu, the Chief Executive Officer of Centroid, who was appointed in January 2020, was delighted with the voting results and news of the prize: "We would like to thank everyone who voted for us and the Global Forex Awards team for organizing this event. This award means a lot to us, as it represents recognition for our hard work over the years, and the unique approach for our Risk Management System."
"We have always strived to provide the best solutions to help our customers overcome challenges and maintain an edge. We will continue to do so and empower customers with our exciting new developments across all our products," he concluded.
Centroid would like to thank all their partners and clients who extended their support by voting in this year's Global Forex Awards.
About Centroid Solutions
Centroid Solutions, (https://centroidsol.com ) is a technology company specializing in risk management, quantitative analytics, connectivity, complex execution strategies and P&L optimization for financial brokers. Centroid's team is comprised of professionals with extensive industry knowledge and experience in dealing desk, risk management, analytics, trading solutions and software development. Centroid delivers a complete suite of technology solutions and infrastructure that is specifically designed to help brokers optimize their business performance and facilitate business growth.
Related Links:
Winners of the Global Forex Awards 2021 – B2B
Subscribe to our newsletter!