News
Stay up to date with everything that's been going on with Centroid and around the trading world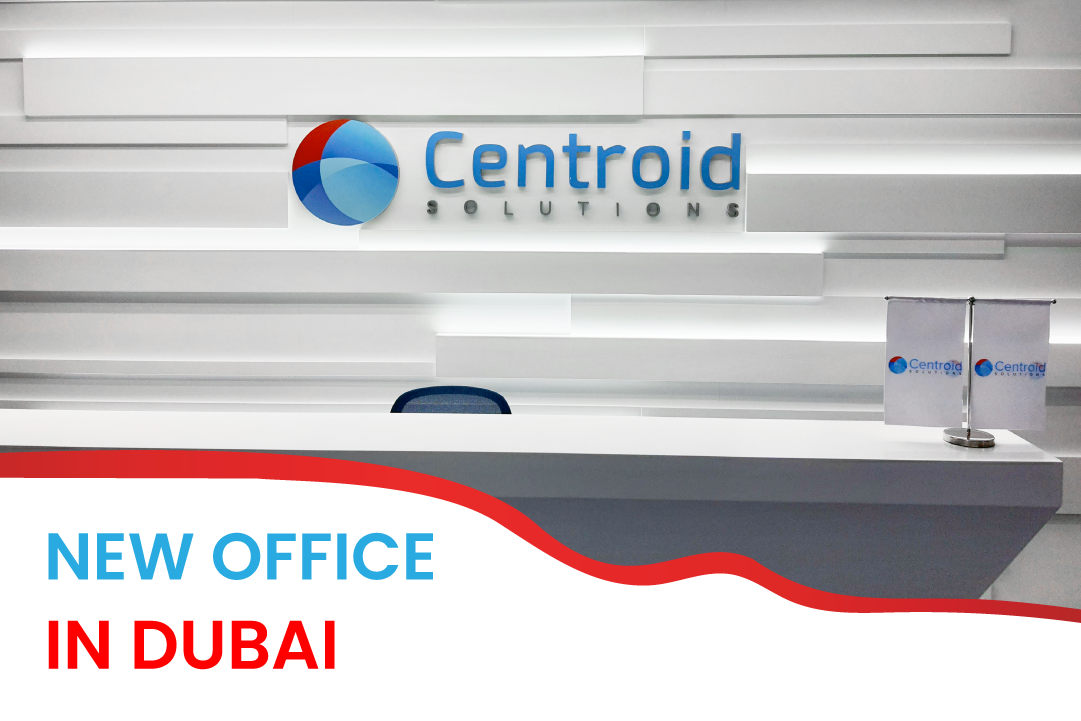 Centroid Solutions unveils new headquarters in Dubai
Dubai, UAE, 24 October 2022 –
Centroid Solutions, an award-winning technology provider specializing in bridging and connectivity solutions, risk management and trading infrastructure, for multi-asset financial institutions, headquartered in Dubai, UAE, celebrates its 6th anniversary by moving into its new office in The Dome Tower, JLT.
This move is part of Centroid Solutions' strategic expansion plan for the next few years, with focus on continuously further developing its innovative fintech solutions and service institutions in the region and worldwide. To fuel its global expansion, earlier this year Centroid has already established additional presences in SE Asia, namely in Thailand and the Philippines, adding to the company's existing regional presence in Hong Kong.
Over the last year, the company has focused on increasing its global team, with a number of hires across operations, development and IT, and business development. This team upscale and attracting the right talent has been a vital part of the company's success and positions Centroid Solutions well for the next phase of growth.
Additionally, to cater to the UAE and MENA region, Centroid Solutions has developed key integrations and partnerships with local exchanges and equities brokers, including Dubai Financial Market (DFM), Nasdaq Dubai, Tadawul and Mubasher. Through these integrations brokers can expand their multi-asset offerings and include direct local markets, catering to the growing interest from the local investors. More integrations and key multi-asset features will be available soon, as part of Centroid's commitment to the region.
Referring to the recent move to the new office, Cristian Vlasceanu, Centroid's CEO, commented:
"We are all very excited with the move to our new headquarters, which has been planned for a while now, and we feel like the new office matches our brand and our identity. This represents a milestone for us, and it is in line with our vision and our strategic expansion plans for the coming years.
We have come a long way since we started and we will continue on this path, to expand not only in the region but also globally, while focusing on localizing our solutions to help brokers from different regions to enhance their technology and expand their offering. Our emphasis on localizing our solutions has also encouraged us to add more and more language support to our products, with Arabic and Thai being the latest additions.
We welcome all our clients, potentials and business partners to visit us in our new home, to discuss our new solutions and their requirements, and establish future business relationships and partnerships."
Below is a short video, showcasing Centroid Solutions' new office:
About Centroid Solutions
Centroid Solutions is a technology provider specializing in risk management, bridging and execution engines, and hosting solutions for financial institutions. The Centroid Solutions team is comprised of professionals with extensive industry knowledge and experience in dealing desk, risk management, quantitative risk analytics, bridging and execution, IT and software development. The organization is known for its capital, industry and technology expertise to deliver a suite of technology solutions specifically designed to help brokers improve risk-adjusted returns, optimize operating costs and facilitate business growth.
For more information, please visit: https://centroidsol.com/
Subscribe to our newsletter!