News
Stay up to date with everything that's been going on with Centroid and around the trading world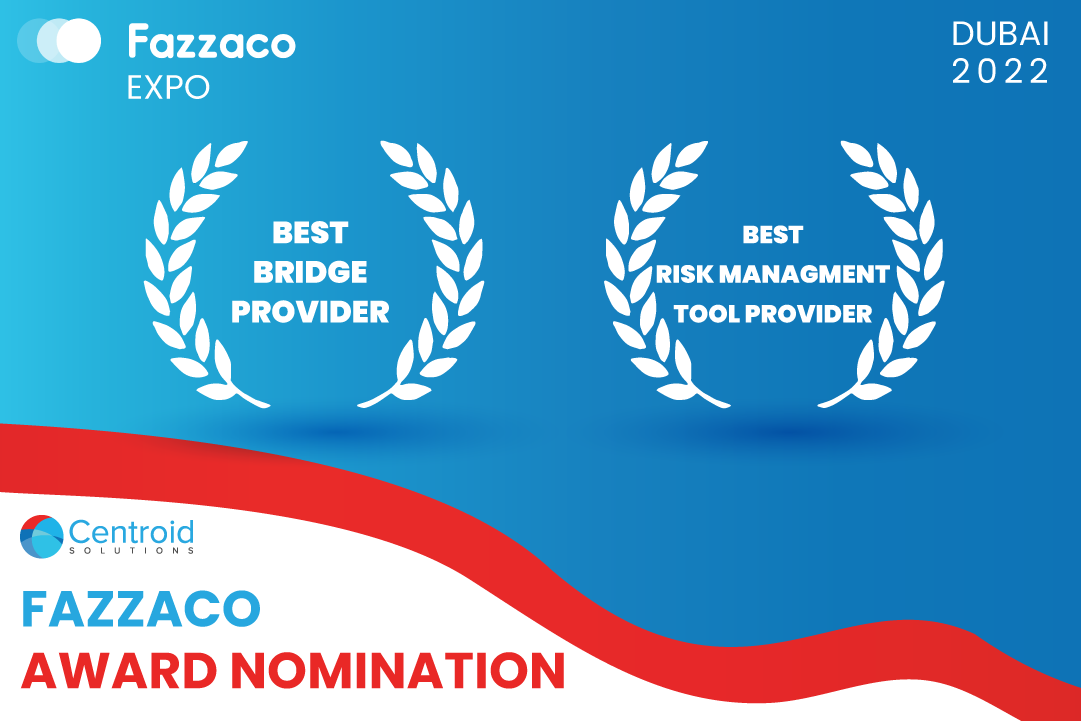 Centroid Solutions nominated for 2 fintech awards at Fazzaco Business Awards 2022
Dubai, UAE, 8 August 2022: Centroid Solutions is nominated in 2 fintech awards at Fazzaco Business Awards 2022:
Best Bridge Provider
Best Risk Management Tool Provider
The vote period is between 8th August 2022 to 9th September 2022.
To vote for Centroid Solutions, please visit the voting page and look for 'Centroid Solutions' under the 'Fintech' section.
Winners will be announced at Fazzaco Expo Dubai 2022, which will be held between 11-12 October 2022.
Thank you for your support and much appreciated.
About Fazzaco and Fazzaco Business Awards 2022
Fazzaco, a leading B2B forex info hub, is excited to present our Business Awards 2022, which is intended to offer you a guidance as to best in the bunch.
Forex and crypto margin trading and related business carry a high level of risk. It is difficult to tell a company's strength at first glance. So why bother? Fazzaco now saves your time and energy in selecting quality partners that are dedicated to innovation and groundbreaking achievements.
Join us in the Fazzaco Business Awards 2022 as we celebrate near-universally praised market players.
Awards will be granted at Fazzaco Expo to be held in Dubai this October. We look forward to returning to the charm and interaction of in-person events.
For more information about Fazzaco, please visit here.
Subscribe to our newsletter!