News
Stay up to date with everything that's been going on with Centroid and around the trading world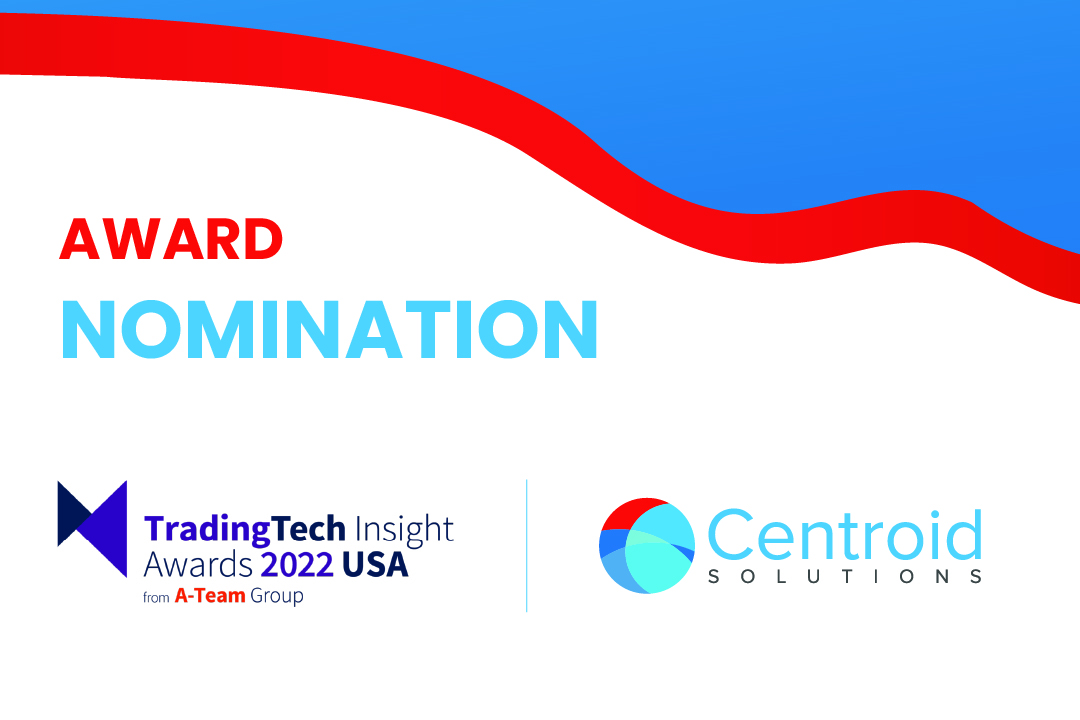 Centroid Solutions shortlisted for 2 awards at TradingTech Insights Awards USA 2022
Dubai, UAE, 7 March 2022: Centroid Solutions is delighted to be shortlisted in 2 categories at the TradingTech Insights Awards USA 2022 for:
Best Trading Solution for Foreign Exchange (FX) Markets (No. 24)
Best Smart Order Routing System (No. 27)
Please support Centroid Solutions for these awards by casting your vote on Centroid Solutions before the deadline: 11th April 2022, 5:00pm (UK)
Thank you for your support and much appreciated.
About TradingTech Insight USA
The annual TradingTech Insight Awards USA recognise excellence in trading solutions and services for capital markets, and focus on vendors providing exceptional and innovative trading infrastructure, technology, and data solutions dedicated to the challenges faced by firms operating in the US trading environment.
For more information, please click here.
Subscribe to our newsletter!