News
Stay up to date with everything that's been going on with Centroid and around the trading world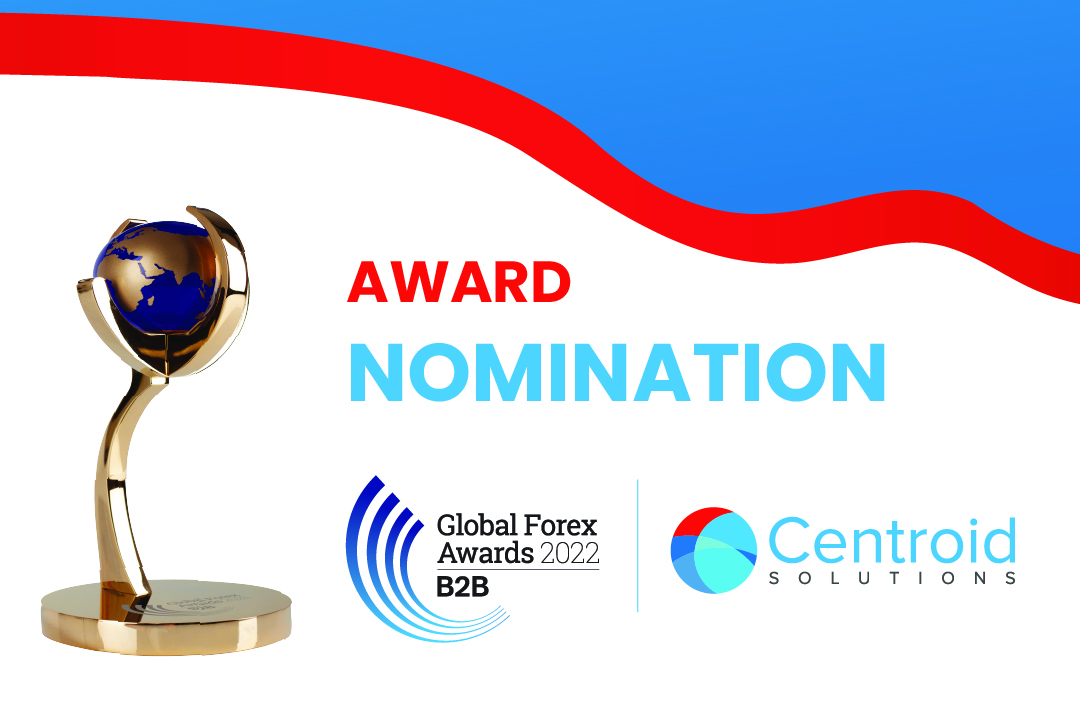 Centroid Solutions nominated for 4 awards at Global Forex Awards 2022 – B2B
Dubai, UAE, 4 April 2022: Centroid Solutions is honoured to be nominated in 4 categories at Global Forex Awards 2022 – B2B:
Best Bridge Provider
Best Hosting and Connectivity Provider
Best Risk Management System
Best Technology Provider
Voting has started today (4th April 2022) and will end on the 1st May 2022.
Please support us by casting your votes on Centroid Solutions.
Voting can be done via the voting page of Global Forex Awards 2022 – B2B.
Thank you for your support and much appreciated.
About Global Forex Awards – B2B 2022
Global Forex Awards – B2B was founded in 2018 to celebrate creativity, innovation, effectiveness and customer service in the retail and B2B financial industry, today Holiston Media hosts five international awards. For more information, please visit: https://www.globalforexawards.com/
Subscribe to our newsletter!