News
Stay up to date with everything that's been going on with Centroid and around the trading world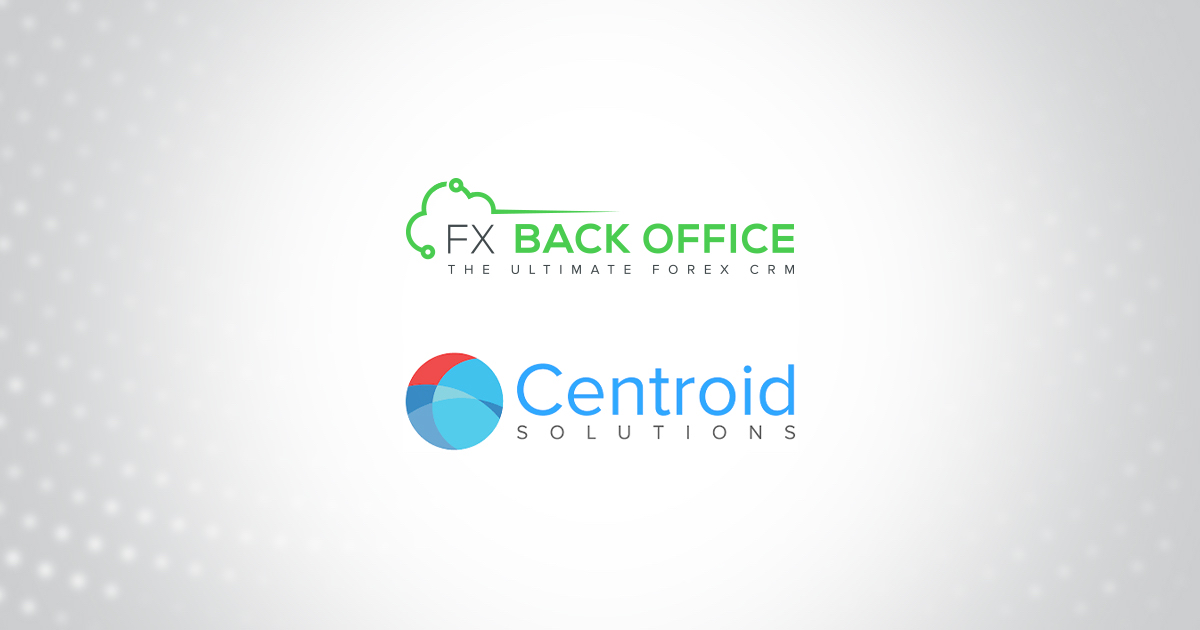 Centroid Solutions partners with FX Back Office on broker solutions
13th January 2023, Limassol, Cyprus – FX Back Office, a Cyprus-based forex CRM and back-office technology development company, has established a strategic partnership with Centroid Solutions, a Dubai-based fintech innovator that specializes in bridging connectivity and Risk Management Systems for multi-asset financial institutions.
The new partnership ensures that brokers who are looking for a multi-asset connectivity engine, can gain access to both companies' powerful solutions to establish or enhance their brokerage offerings.
Commenting on this strategic alliance, Dmitriy Petrenko, CEO of FX Back Office said, "We're delighted to announce our partnership with Centroid Solutions. Centroid's offering is first rate. The connectivity options that our clients will benefit from following our agreement are second to none and we're excited to offer our international brokerages yet another suite of tools with which to take their business to the next level. This partnership represents yet another step toward offering our clients the very best services and solutions in the industry."
Cristian Vlasceanu, CEO of Centroid Solutions, added "FXBackOffice are industry leaders in the field of CRMs and back-office tools for the forex industry. We are excited to have established this partnership and we are certain that brokers around the world will be able to greatly benefit thanks to our products. We believe that we offer a unique package and working with FX Back Office will allow both companies to grow and expand, while offering world class products to international brokers."
About FX Back Office
FXBackOffice began as a pipe dream shared by a group of friends with years of experience in the forex industry. They knew that they could revolutionize the day to day running of FX brokerages. The core team of directors involved with FX Back Office has extensive experience of working for forex brokers. With this in-depth experience behind them, our team fully understood exactly what a broker needed in order to operate at peak level and excel within the industry. Working in different departments including support, sales, dealing, compliance and IT, our leadership team brought their experiences together and created a product that would not only support and address the everyday needs of a brokerage but would also add massive value to brokers by creating user friendly conversion tools, simple partnership management programs and a CRM and client cabinet like no other on the market.
For more information about FX Back Office, please visit: https://fxbackoffice.com/
About Centroid Solutions
Centroid Solutions is a fintech innovator specializing in risk management, quantitative analytics, connectivity, complex execution strategies and P&L optimization for multi-asset financial brokers. Centroid offers a complete suite of technology solutions and infrastructure that is specifically designed to help brokers optimize their business performance, expand their product offering and facilitate business growth.
For more information about Centroid Solutions, please visit: https://centroidsol.com/
Subscribe to our newsletter!