News
Stay up to date with everything that's been going on with Centroid and around the trading world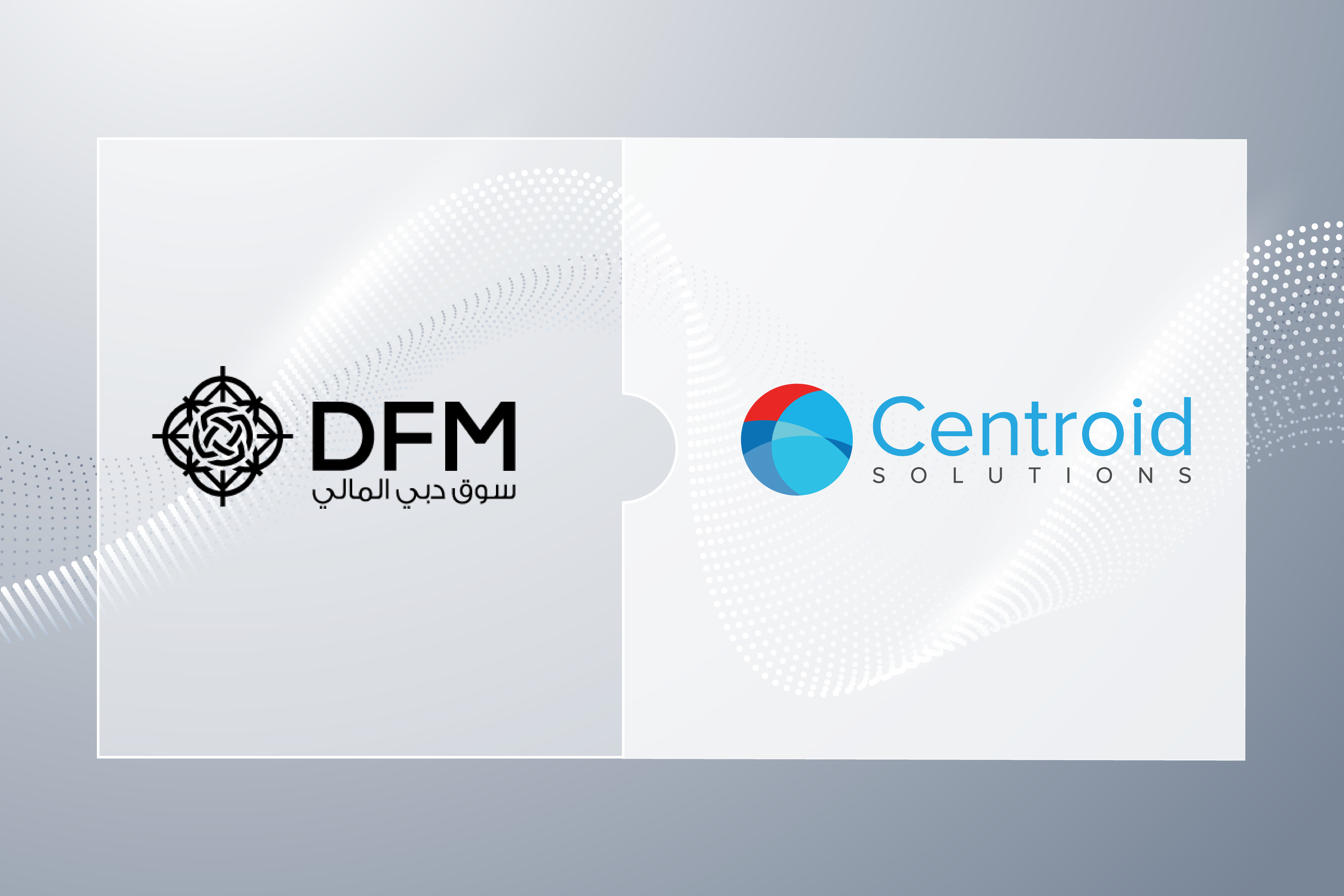 Centroid Solutions opens a trading gateway to DFM
Dubai, UAE, 6 March 2023: Centroid Solutions, a UAE-based global financial technology company, specializing in Multi-Asset Connectivity and Risk Management Systems for financial institutions, has announced a collaboration with leading exchanges in the Middle East, Dubai Financial Market (DFM).
This initiative, in line with Dubai's vision on capital markets' development and digital transformation, is aimed at enhancing accessibility of Dubai listed securities and financial instruments to both local and global investors. With existing connectivity to more than 250 liquidity venues and market participants, and integrations to multiple multi-asset trading platform vendors, including MetaQuotes MT4 and MT5, Centroid Solutions' pricing, order execution and risk engines enable seamless access for global financial institutions to DFM.
Commenting on the announcement, Cristian Vlasceanu, CEO of Centroid Solutions, said, "Centroid Solutions has a track record of providing innovative trading solutions to global financial institutions, with the aim to continuously meet the evolving needs of investors both regionally and internationally. As a UAE-headquartered global fintech company, we are delighted to closely collaborate with Dubai Financial Market, to enable easy access of Dubai listed securities to our global customer base. Through our flagship multi-asset connectivity technology, financial institutions can now expand their offering, enabling trading of regional securities to their customers." He further added, "We believe this integration will benefit not only regional financial institutions, but also global players, driving additional investments into the region, at a time when Dubai is cementing its position as a powerful capital markets hub globally."
Khalifa Rabba, Chief Operating Officer of DFM, said: "As part of our wide-ranging digital transformation strategy, we are delighted to cooperate with Centroid Solutions through this strategic connectivity agreement. We are cooperating with leading financial institutions and fintech providers to implement numerous initiatives aimed at driving market accessibility to DFM traded securities and products.  During 2022, 49% of trading value originated with international investors and today's initiative marks the start of greater access from trading and clearing members abroad and adds to existing connectivity solutions."
-Ends-
Reference:
DFM adds Centroid Solutions to Registered Trading System Vendors List
About Dubai Financial Market
Dubai Financial Market (DFM) was established as a public institution with its own independent corporate body. DFM operates as a secondary market for the trading of securities issued by public shareholding companies, bonds issued by the Federal Government or any of the local Governments and public institutions in the country, units of investment funds and any other financial instruments, local or foreign, which are accepted by the market. The DFM commenced operations on March 26, 2000. Following its initial public offering in November 2006, when DFM offered 1.6 billion shares, representing 20 per cent of its paid-up capital of AED 8 billion, DFM became a public joint stock company. Following the IPO, the Government of Dubai retained the remaining 80 per cent of DFM Company through Borse Dubai Limited.
For more information, please visit: https://www.dfm.ae/
About Centroid Solutions
Centroid Solutions is an award-winning technology provider specializing in multi-asset market connectivity and execution engines, risk management, and hosting solutions for financial institutions. Centroid offers a complete suite of technology solutions and infrastructure that is specifically designed to facilitate enhanced connectivity to multi-asset financial markets, help brokers improve risk-adjusted returns, optimize operating costs, and facilitate business growth.
For more information, please visit: https://www.centroidsol.com/
Subscribe to our newsletter!