News
Stay up to date with everything that's been going on with Centroid and around the trading world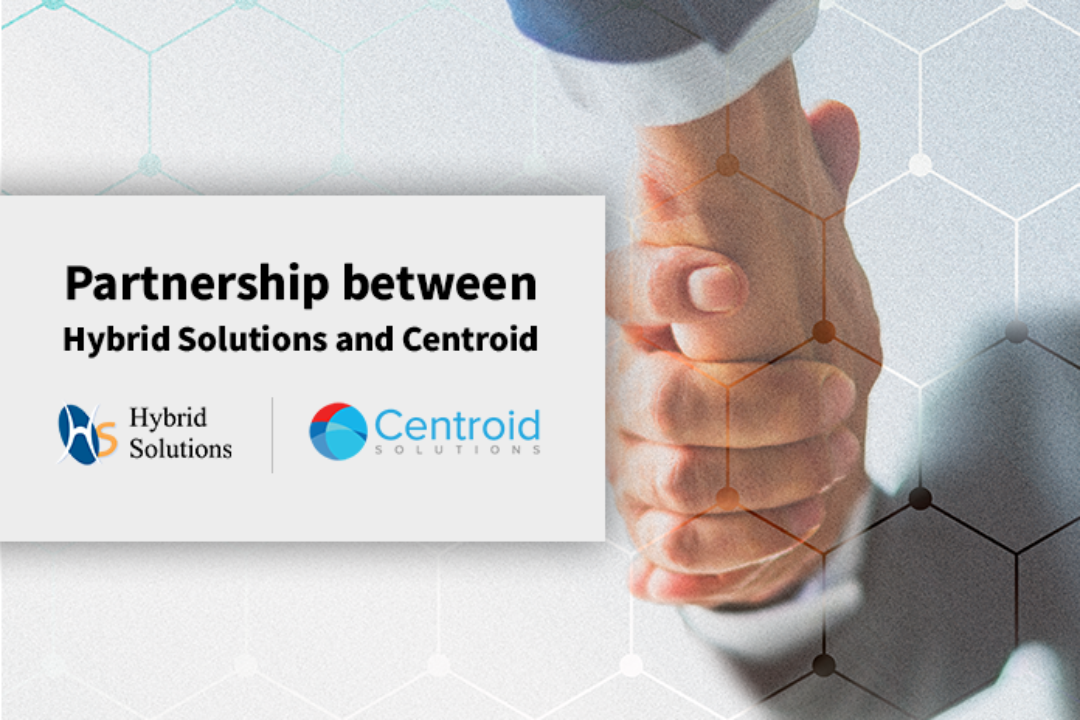 Partnership between Hybrid Solutions and Centroid Solutions
DUBAI, UAE, 17th February 2022 – Hybrid Solutions is pleased to announce a business collaboration with Centroid Solutions.
The collaboration between Hybrid Solutions and Centroid Solutions is a strategic move to onboard industry leaders to ensure a high-quality trading experience for end-users and is expected to bring better returns for brokers.
Announcing the partnership, Akram Majed, CEO of Hybrid Solutions Group commented, "The partnership between Hybrid Solutions and Centroid is a great one and I believe it will benefit both of our businesses to work together. Centroid Solutions is a well-known name in the business, especially in the bridging, connectivity, and risk management field. We hope this partnership will lead to new business opportunities."
Commenting on this partnership, Centroid Solutions CEO, Cristian Vlasceanu, added, "We are delighted to have partnered with Hybrid Solutions, which has serviced brokers since 2002 and is also a technology innovator, like ourselves. Through this partnership, we offer our solutions, namely Centroid Bridge and Centroid Risk, to facilitate enhanced connectivity to multi-asset liquidity providers as well as advanced risk management functionalities, to brokers within the VertexFX platform network. With this collaboration, brokers can now benefit from the combined innovations of both our companies to expand their business and gain easy access to the global financial markets."
About Hybrid Solutions
Hybrid Solutions, one of the leading platform providers, provides the VertexFX platform for traders. VertexFX has been serving different sectors of Brokers since 2002 and has many advanced plugins to cater to all types of traders. The collaboration with Centroid Solutions is a strategic move to onboard industry leaders to ensure a high-quality trading experience as trading volumes surge. With desktop, Web, iOS, and Android platforms available, traders will be able to deploy advanced money management tools, copytrading, and auto trading strategies using the VertexFX platform plugins, hassle-free.
Hybrid Solutions used more than ten different languages and tools to develop the trading front ends and communication content and to deliver them as a single package called VertexFX Trader. The product guarantees flexibility, reliability, and security, and has shown excellent availability in all versions.
The fast development and customization, provided with professionalism and support for trading systems, create a solid ground for real partnerships that allow businesses to grow and prosper.
For more information about Hybrid Solutions, please visit: https://hybridsolutions.com
About Centroid Solutions
Centroid Solutions is an award-winning technology provider specializing in risk management, bridging and execution engines, and hosting solutions for financial institutions. Centroid offers a complete suite of technology solutions and infrastructure that is specifically designed to facilitate enhanced connectivity to multi-asset financial markets, help brokers improve risk-adjusted returns, optimize operating costs, and facilitate business growth.
Centroid Bridge execution engine offers a dedicated centralized environment, supporting connectivity to over 200+ liquidity sources of a broker's choice. It includes sophisticated tools for managing connectivity with liquidity providers, customizing pricing and execution services for retail and institutional clients.
Centroid Risk offers to a broker a centralized risk intelligence system, which automatically produces in-depth risk management and risk analytical insights out of vast volumes of raw trading data in real-time, across all the risk levels of the portfolio.
For more information about Centroid Solutions, please visit: https://www.centroidsol.com
Subscribe to our newsletter!