News
Stay up to date with everything that's been going on with Centroid and around the trading world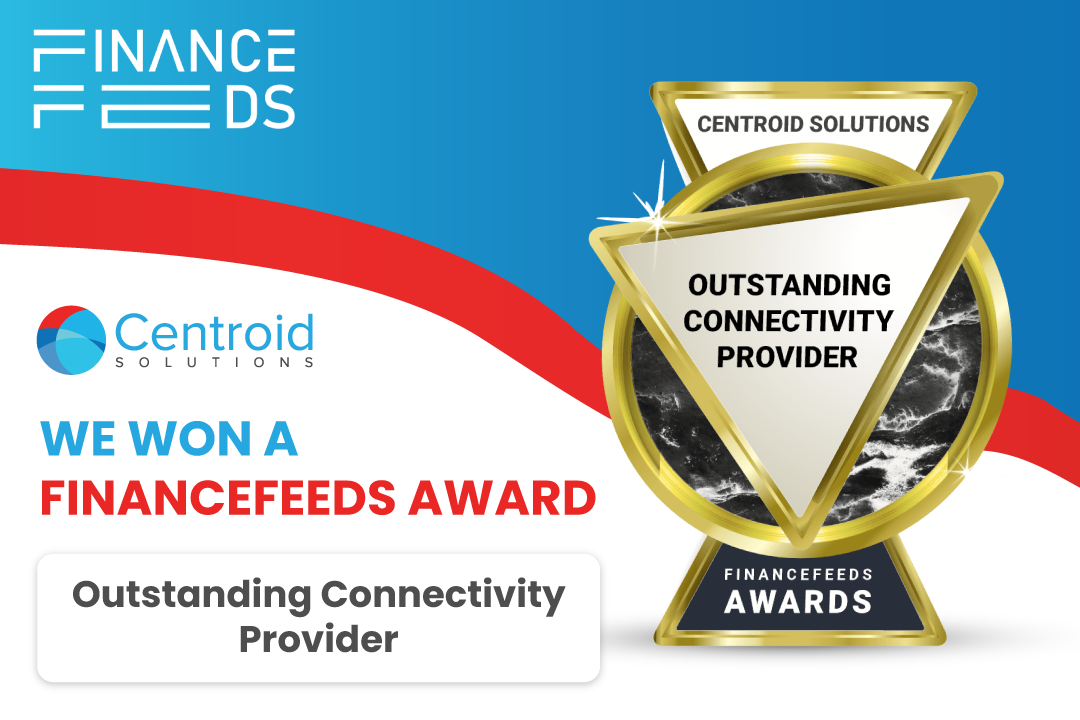 Finance Feeds awarded Centroid Solutions the Outstanding Connectivity Provider award
Dubai, UAE, 24 July 2023: Finance Feeds, an industry renowned financial media company, has awarded Centroid Solutions the Outstanding Connectivity Provider award!
Centroid Solutions is honoured to have received this award and achievement and our CEO commented on the winning of the award, saying: "At Centroid Solutions, we believe that the key to success lies in the strength and features of our systems, and also in the efficiency of our connectivity and infrastructure. We are honoured to be recognized as the Outstanding Connectivity Provider, a testament to our unwavering commitment to empowering brokerage firms with seamless access to global markets and cutting-edge solutions. Access to a diverse pool of liquidity is vital for brokerage firms seeking the best possible prices and execution for their clients. Centroid Solutions has established robust, low-latency dedicated connections with an extensive network of liquidity providers and exchanges worldwide. This connectivity gives brokers unparalleled access to global markets, thereby broadening their scope for profitable ventures and improved trade execution."
Full award article available here.
About FinanceFeeds awards:
The FinanceFeeds Awards highlight and recognize companies at the forefront of retail and institutional trading, brokerage services, fintech, Regtech and payment solutions, as well as crypto, blockchain and DLT technologies. Through multiple categories of global award winners and specific industry segment awards, FinanceFeeds identifies and honours the most outstanding businesses and brands on both a global and regional scale.
About Finance Feeds
Finance Feeds is the premier independent real-time news source for the FX and CFD trading industry, fintech, and the wider finance community. It is an instrumental resource for the industry, focused on technology, innovations, services, and thought leadership that helps drive the financial industry forward.
Subscribe to our newsletter!