News
Stay up to date with everything that's been going on with Centroid and around the trading world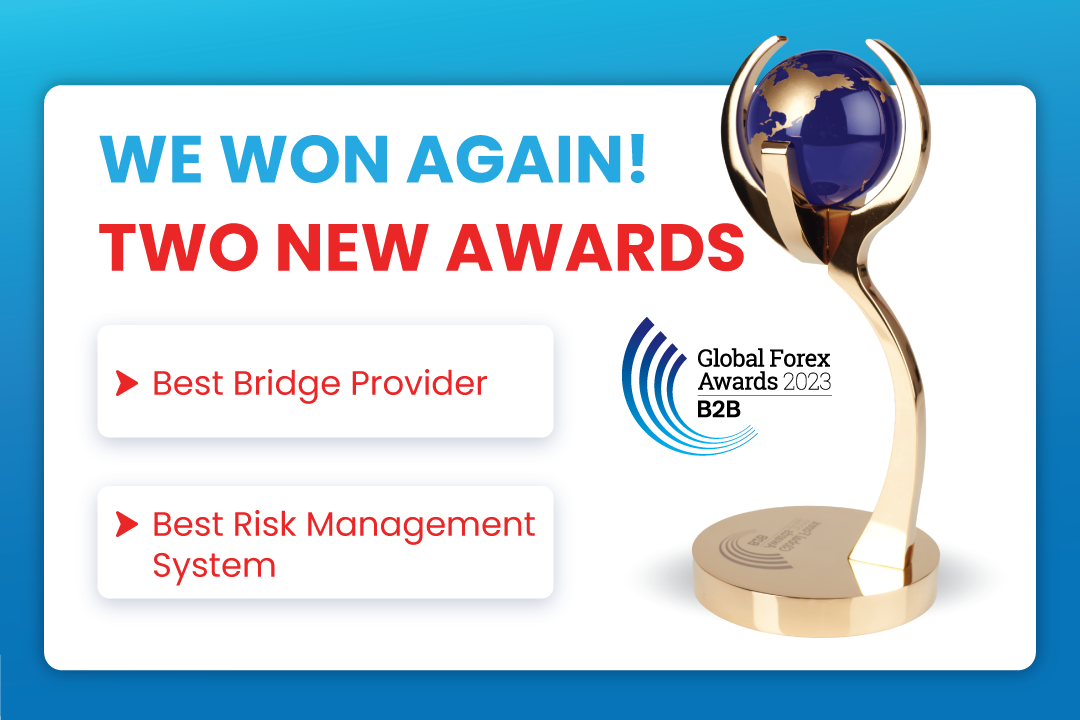 Centroid Solutions won Best Bridge Provider and Risk Management System awards
Dubai, UAE, 7 June 2023: Centroid Solutions is delighted to announce winning 2 awards at the Global Forex Awards 2023 – B2B:
Best Bridge Provider
Best Risk Management System
Cristian Vlasceanu, CEO of Centroid Solutions, commented on the winning of these 2 prestigious Global Forex Awards – B2B 2023:
"We are honoured to have won both the Best Bridge Provider and Best Risk Management System awards from Global Forex Awards – B2B 2023. We understand the competition was fierce for these 2 awards, so we are extremely glad about this achievement. What makes this even more special is that it is the 3rd year in a row when we receive this recognition for both our products!
We would like to thank everyone for voting for Centroid Solutions! These recognitions are important to us as they validate our hard work to continuously improve our solutions and expand our global footprint, to offer localized assistance to our clients.
I'd like to dedicate these awards to my colleagues, who have worked tirelessly to enhance our systems and provide excellent customer service to all of our clients.
As a technology provider, we strive to provide high quality solutions to our clients. We are constantly speaking with industry experts and customers to bring the most sophisticated and flexible brokerage technology that they require to succeed in our ever-changing and innovative market."
References:
https://www.globalforexawards.com/b2bawards
About Holiston Media
Founded in 2018 to celebrate creativity, innovation, effectiveness and customer service in the retail and B2B financial industry, today Holiston Media now hosts 5 international awards.
The Global Forex Awards 2023 – B2B are a celebration of businesses from around the world pushing the boundaries of innovation in B2B forex trading solutions. The awards will champion the best performing providers of liquidity, CRM, execution, platforms and performance, as well as other crucial elements of the B2B forex trading eco-system.
Subscribe to our newsletter!