News
Stay up to date with everything that's been going on with Centroid and around the trading world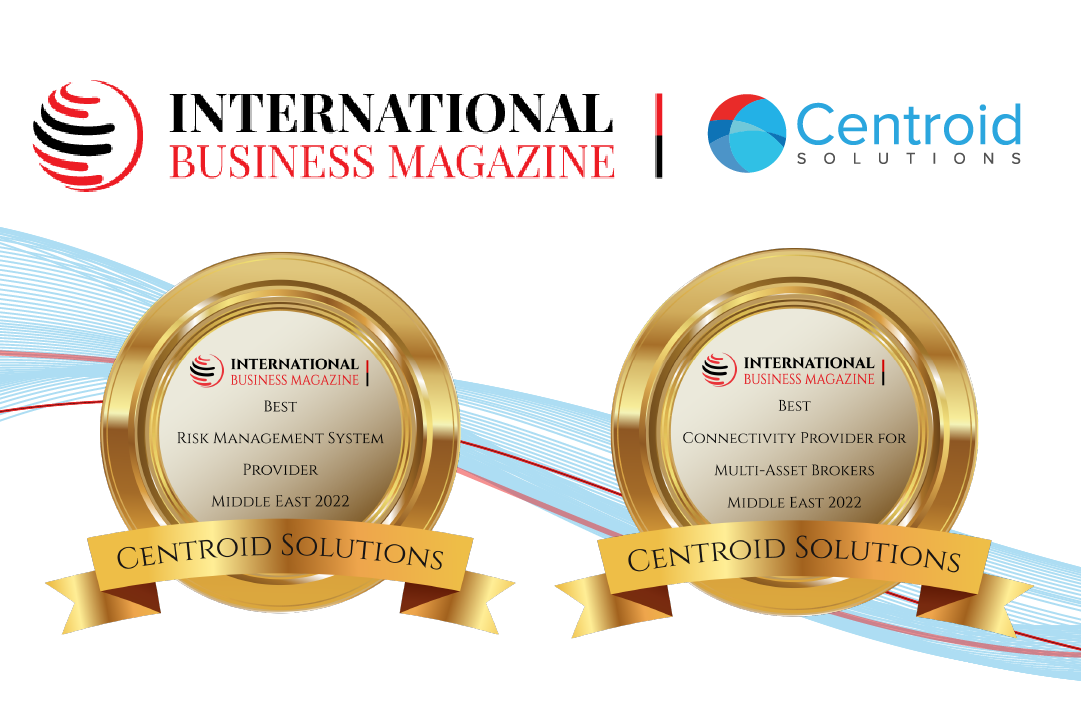 Centroid Solutions won 2 awards from International Business Magazine
Dubai, UAE, 29 July 2022:
Centroid Solutions received 2 awards from International Business Magazine for 2 consecutive years. Categories won:
Best Connectivity Provider for Multi-Asset Brokers – Middle East 2022
Best Risk Management System Provider – Middle East 2022
This is another testimonial for the continued success of Centroid Bridge Engine and Centroid Risk Management System solutions!
Commenting on the received distinction, Cristian Vlasceanu, Centroid Solutions CEO, said: "We are excited to receive these awards for the second year in a row now, and both our solutions. It's a great achievement! I would like to thank our passionate teams for their hard work and our customers for trusting our systems and providing us valuable feedback, so we can continue to evolve our solutions."
About International Business Magazine
International Business Magazine is a UAE-based online publishing company with a subscriber base of more than 50,000 that includes investors, C-suite employees, key stakeholders, policymakers and government bureaucrats. We get 4.2 million views annually on our website and an average of 350k unique visitors every month. We deliver the latest news from the financial world and keenly promote innovative solutions in the industry.
For more information, please visit: https://intlbm.com/
About Centroid Solutions
Centroid Solutions is a technology provider specializing in risk management, bridging and execution engines, and hosting solutions for financial institutions. The Centroid Solutions team is comprised of professionals with extensive industry knowledge and experience in dealing desk, risk management, quantitative risk analytics, bridging and execution, IT and software development. The organization is known for its capital, industry and technology expertise to deliver a suite of technology solutions specifically designed to help brokers improve risk-adjusted returns, optimize operating costs and facilitate business growth.
For more information, please visit: https://centroidsol.com/
Subscribe to our newsletter!