News
Stay up to date with everything that's been going on with Centroid and around the trading world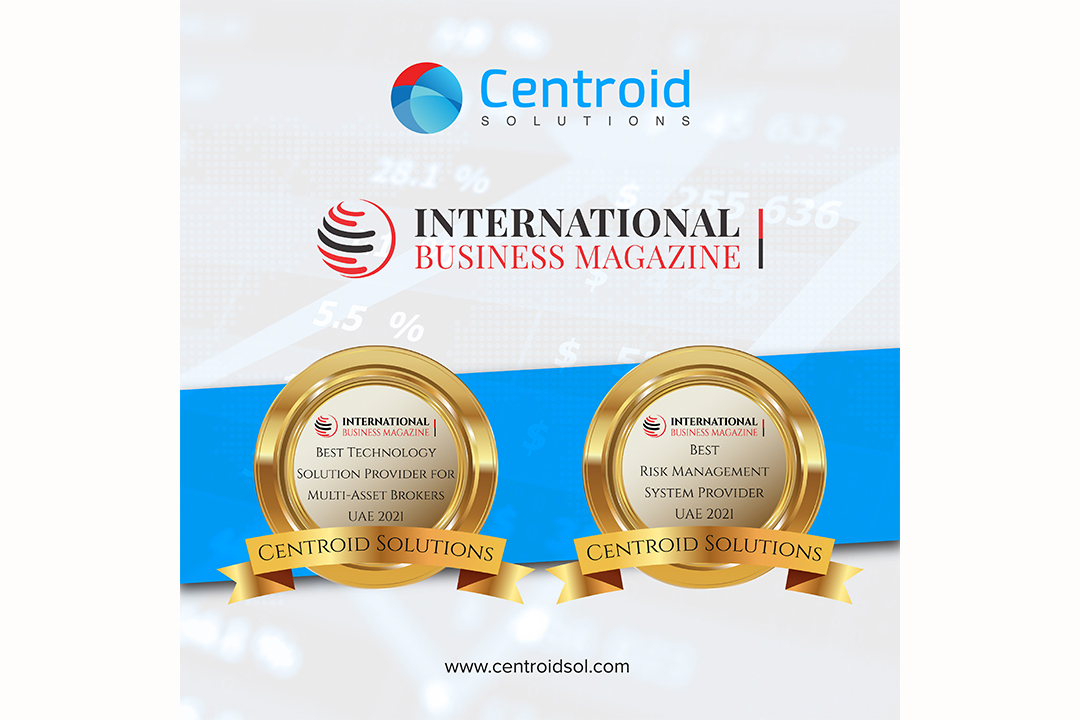 Centroid Solutions wins 2 awards from International Business Magazine
Centroid Solutions has been selected by International Business Magazine as the winner of two prestigious awards:
Best Technology Solution Provider for Multi-Asset Brokers UAE 2021
Best Risk Management System Provider UAE 2021
"We'd like to thank International Business Magazine for these awards, and acknowledgement to our company's hard work and success over the last years. Our commitment has always been to provide the best solutions and services to our customers, and it is uplifting to see our efforts being recognised." said Cristian Vlasceanu, CEO of Centroid Solutions. "We will continue to empower our clients with exciting new solutions and best-in-class customer services."
About International Business Magazine
International Business Magazine (https://intlbm.com ) is a Dubai, UAE based publication striving hard in line to carve a niche in an already aggressive and competitive world of Business and Financial Journals. The International Business Magazine Awards (https://intlbm.com/award-winners-2021/#Middleeast2021) has been established with the prime objective of admiring the best-in-class achievements pertaining to promising industrial talent and global leaders in the international business and finance arena.
About Centroid Solutions
Centroid Solutions, (https://centroidsol.com ) is a technology provider that combines sophisticated risk-management solutions, real-time analytics, business and regulatory reporting solutions, and advanced connectivity, fuelled by wide-ranging industry knowledge. The firm's extensive offering empowers FX brokers to achieve better overall performance.
Related Links:
Subscribe to our newsletter!