News
Stay up to date with everything that's been going on with Centroid and around the trading world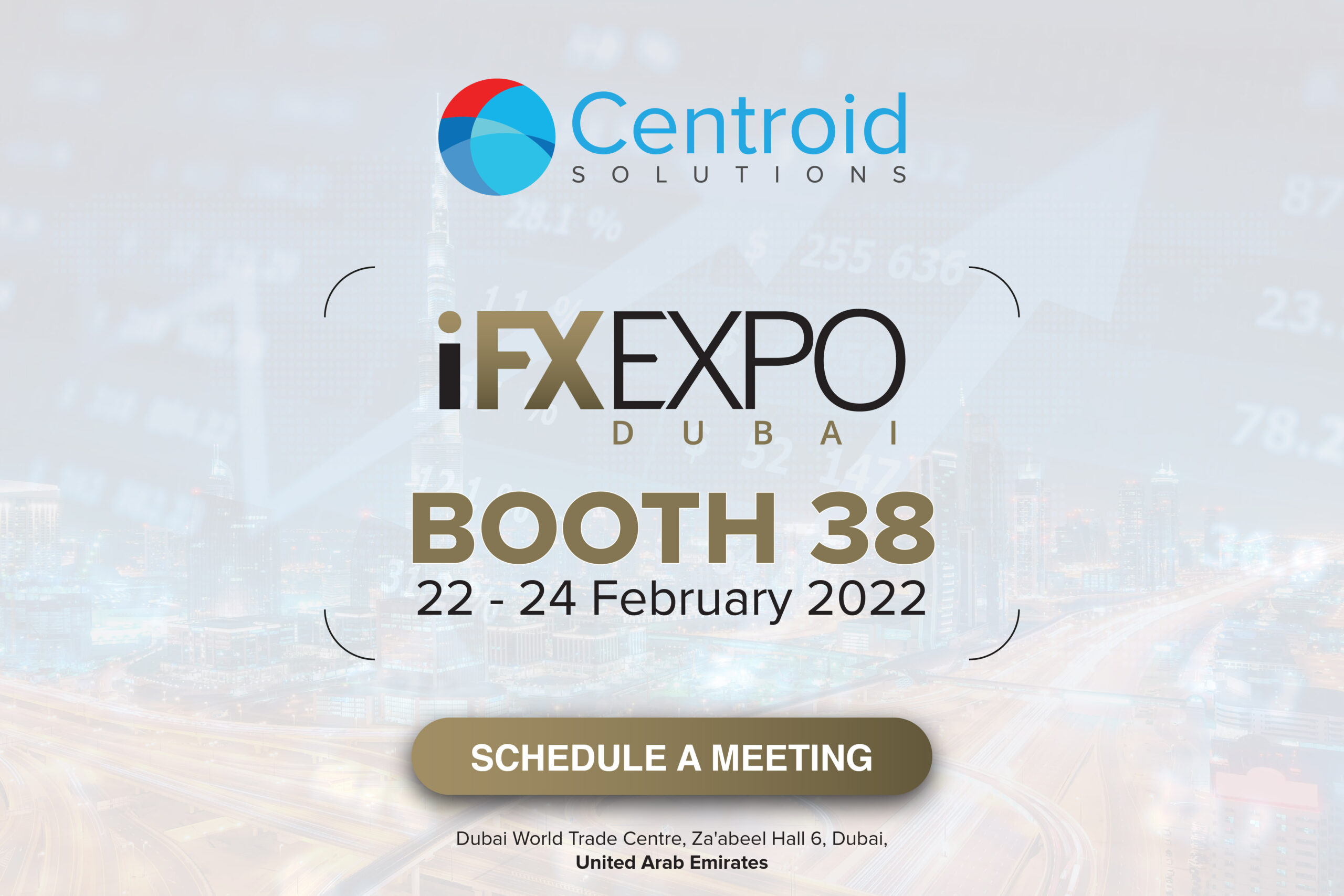 Centroid Solutions exhibiting at iFX Expo Dubai 2022
Dubai, UAE, 15 February 2022 – Centroid Solutions will be exhibiting at Booth 38 at the upcoming iFX Expo Dubai 2022.
The event will be held at:
Venue: Dubai World Trade Centre, Za'abeel Hall, Dubai, UAE
Date: 22nd – 24th February 2022
Centroid Booth location: Booth 38
At this event, Cristian Vlasceanu, CEO of Centroid Solutions, is a speaker, joining a panel of industry experts to share his knowledge and experience. The panel, titled Liquidity Insiders Club: Key Insights for 2022 will be on Wednesday, 23rd February at 14:00.
Details of panel discussion:
Title: Liquidity Insiders Club: Key Insights for 2022
Date: 23rd February 2022
Time: 14:00 – 14:45
Location: Speaker Hall
Brief Description of panel discussion:
Join a host of liquidity experts for an in-depth discussion on the key trends and developments in the liquidity landscape, from costs and execution results to innovative means to measure and manage your flows.
At the event, the Centroid Sales team will be at Booth 38. We welcome and look forward to meeting everyone at this event.
Private meetings can be scheduled in advance, so our team can meet you in person.
To schedule a meeting, please contact:
About Centroid Solutions
Centroid Solutions is an award-winning technology provider specializing in risk management, bridging and execution engines, and hosting solutions for financial institutions. Centroid offers a complete suite of technology solutions and infrastructure that is specifically designed to facilitate enhanced connectivity to multi-asset financial markets, help brokers improve risk-adjusted returns, optimize operating costs, and facilitate business growth.
For more information about Centroid Solutions, please visit: https://www.centroidsol.com
Subscribe to our newsletter!