News
Stay up to date with everything that's been going on with Centroid and around the trading world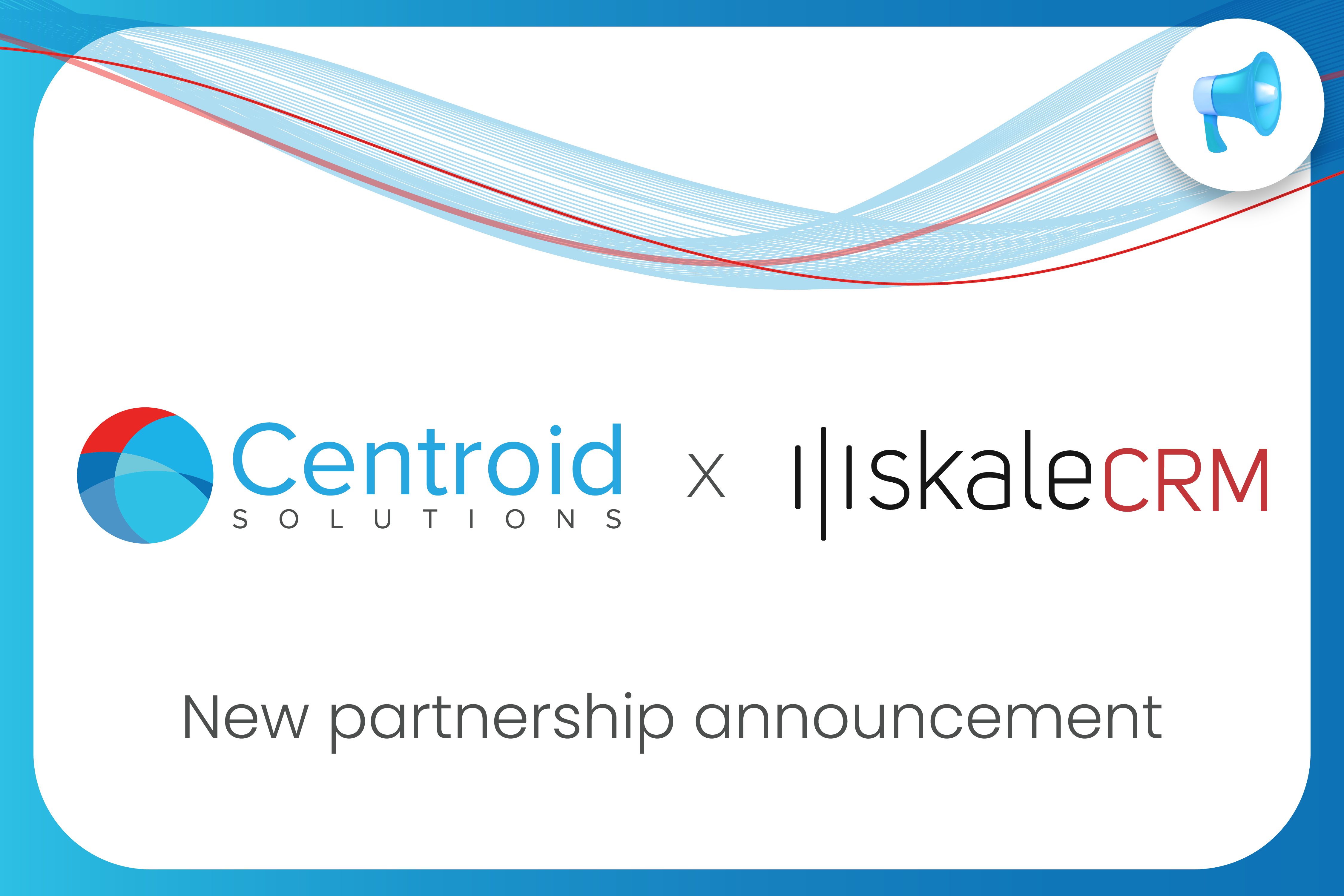 Centroid Solutions and Skale CRM Announce Strategic Partnership
Dubai, UAE, 10 October 2023 – Centroid Solutions, a renowned technology provider specialising in connectivity bridge and execution engines, risk management systems and hosting and infrastructure solutions, has entered into a strategic partnership with Skale, a leading CRM provider with an enterprise grade product pre-integrated with the FX market's leading trading platforms, payment service providers, KYC tools and business intelligence tools.
The partnership between Centroid Solutions and Skale combines their expertise to deliver a comprehensive suite of solutions designed to enhance operational efficiency, improve client relationships, and drive business growth for multi-asset brokers. The integration of Centroid Solutions' industry-leading technologies with Skale's powerful CRM and client portal provides brokers with cutting-edge solutions to help them gain a competitive edge.
"We are excited to partner with Skale to redefine multi-asset broker solutions," said Cristian Vlasceanu, CEO of Centroid Solutions. "Skale, like us, is an award-winning and fast-growing technology provider, and we share the same belief in constantly providing our clients with innovative solutions that enhance their brokerage operations. 
"Furthermore, both Centroid's bridging solutions and Skale's CRM and client portal support multiple trading platforms, making it convenient for our mutual clients to build their business using our feature-packed solutions. We strongly believe this partnership will help brokers build and strengthen their multi-asset brokerages."
David Nussbaum, Founder & CEO, Skale added, "We are thrilled that brokers using Centroid Solutions' technology now have seamless access to Skale's fully customizable back office, CRM, multi-layered IB portal and traders' area. This partnership not only helps both Centroid and Skale with our respective global expansion plans but also provides brokers worldwide with a complete, robust technology solution, ideal for operating in an ever-evolving and highly competitive market."
About Centroid Solutions
Centroid Solutions is a fintech innovator specialising in bridging and connectivity solutions between trading platforms and liquidity providers, complex execution strategies, risk management, quantitative analytics, P&L optimization, hosting and infrastructure for multi-asset financial brokers. With over 20 years of practical background in the financial industry, Centroid's team is comprised of professionals with extensive industry-knowledge and experience in dealing desk, quantitative risk management, trading solutions and software development.
About Skale CRM
Founded in 2010, Skale's award-winning plug & play, fully customizable platform has been built to empower high volume, multi-brand, multi-jurisdiction brokers. Developed for brokers of all sizes, from start-ups through to institutional, regulated multi-national brokers, Skale's enterprise-grade CRM and client portal connects to multiple trading platforms and over 100 third party FX applications, enhancing efficiencies by managing workflows for sales, retention and marketing teams and also streamlining onboarding and KYC. In addition, the Skale platform enables brokers to run or manage affiliate businesses and IBs, providing them with their own dashboards.
Subscribe to our newsletter!