Get in touch
"*" indicates required fields

Liquidity Management and Order Execution Engine
Centroid Bridge engine offers a dedicated centralized environment, support connectivity to 250+ multi-asset liquidity providers and 10+ trading platforms. It includes sophisticated tools for managing connectivity with liquidity providers, customizing pricing and execution services for retail brokers and institutions.
Key features:
250+ multi-asset LPs ready
10+ trading platforms integrated
Hosted on dedicated infrastructure
Smart order routing rules
Sophisticated execution models
Configurations on-the-fly
Comprehensive reporting
System monitoring and alerts
Advanced b-book mechanisms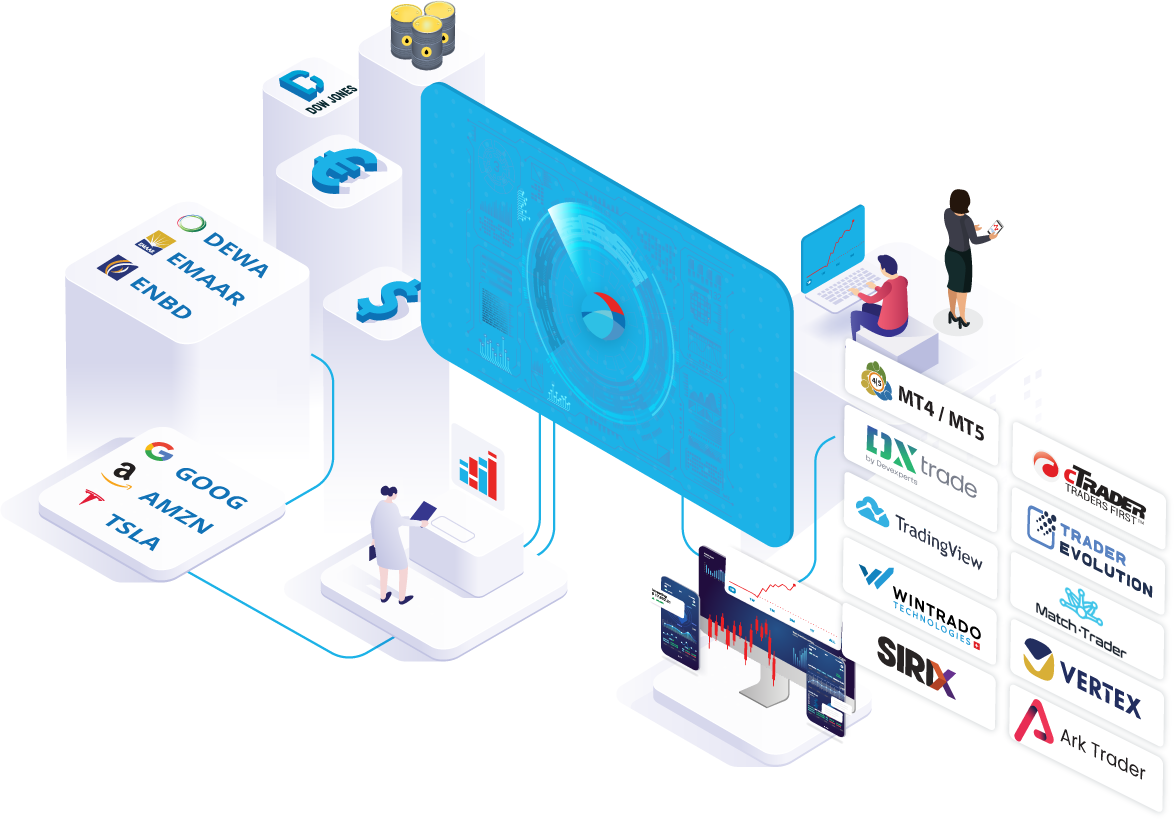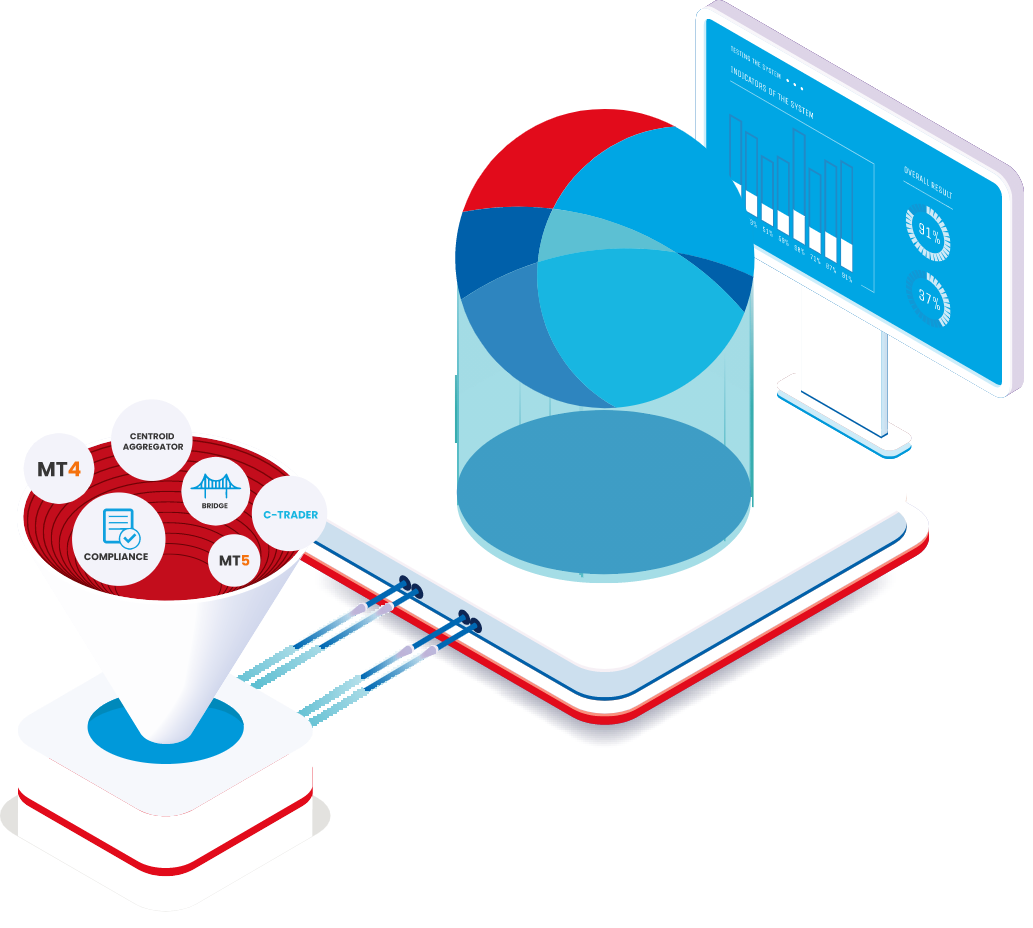 All-in-One Risk Management System
Centroid Risk is a fully-featured risk-management solution tailored for modern brokers. It helps firms measure the level of market risks, improve the company's risk-adjusted performance by leveraging huge amounts of data in real-time and safeguard against potential losses under different market conditions.
Key features:
Real-time company portfolio overview
Client analytics and A/B-Book profiling
Scalper detection
Hedging suggestions
Client sentiment analysis
Automatic risk detection
Risk alerts
Decision making business reports

Trade Server and Components Hosting
Centroid Hosting solutions is carefully designed to meet the strict requirements of financial trading, which include redundant Internet connectivity, data backup and failover facilities for hardware and software. The infrastructure and hosting solutions is offered in precious datacenter, in Equinix LD4, NY4 and TY3.
Key features:
40+ Hosting locations
10+ years of financial network infrastructure and technical know-how
Full admin access and control
Institutional-grade baremetal servers
Fully redundant connectivity
Advanced DDoS protection
Real-time monitoring and alerting