News
Stay up to date with everything that's been going on with Centroid and around the trading world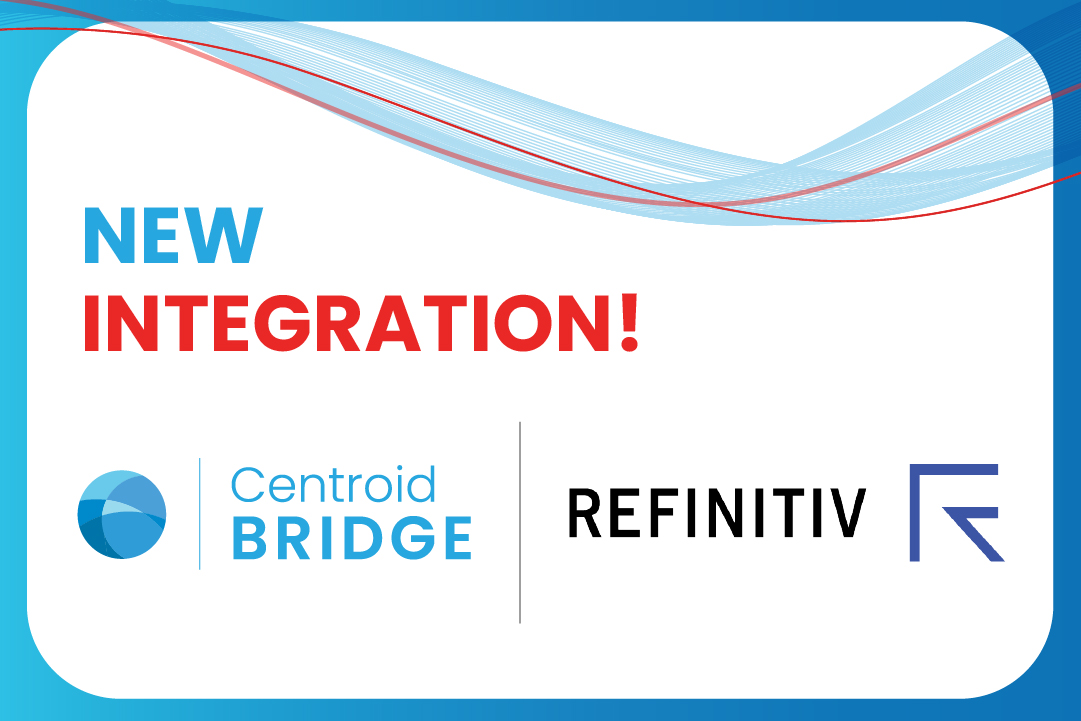 Centroid Bridge now supports Refinitiv
Dubai, UAE, 5 June 2022: Centroid Solutions is delighted to announce that Centroid Bridge, the flagship multi-asset connectivity engine, now supports Refinitiv.
Through this latest integration, clients of Centroid Solutions can now connect to Refinitiv, one of the industry leading financial market data providers in the world, supporting connections to over 100 million instruments and 500 exchanges globally.
Commenting on this release, Cristian Vlasceanu, CEO of Centroid Solutions, said "We are excited to announce the integration to Refinitiv and make this connectivity available to our clients. It enables our clients with excellent access to exchanges worldwide, with a wide range of products to choose from, via a unified channel. We welcome this latest integration as an enhancement to our offering and our position as a leading multi-asset connectivity provider."
If you are interested in connecting with Refinitiv or want to understand more about Centroid's multi-asset connectivity bridge, please contact [email protected].
Subscribe to our newsletter!